3D Digital Art
Voyager (Ages 12+)
From cool characters to detailed illustrations, kids use their digital art skills to create fun games.
Advanced 3D Art Techniques
Blender
3D Game Art & Character Design
3D Modeling
Voyager students dive straight into 3D modeling for movies and games! Using Blender, a free professional 3D modeling program, students will learn how to edit, transform, texture, and animate 3D art. They'll work on individual projects to design their own characters, environments, and props.

By the end of this two-month unit, students will be able to show off a fully rendered 3D project that they can add to their growing portfolio of art.

‍Prerequisites:
‍None
Recommend a minimum 10 Mbps and 10 Mbps (up/down) internet speed.
2 or 3-button mouse with scroll wheel will enhance experience in all classes (Recommended, not required).
Microphone + Speaker or Headset with Mic and (optional, but preferred) a video camera.
A minimum of 3 GB free storage on your computer is recommended for most classes. Voyager+ (and Video Editing) level classes require a minimum of 10 GB of free storage space.
PC (Windows 8.1, 10, 11) or Mac with 10.13 Intel or 11.0 Apple Silicon. Minimum 8 GB RAM, Three-button mouse (scroll wheel), and dedicated graphics card with a minimum 2 GB RAM and Open GL support. To enable screen reader support, press Ctrl+Alt+Z To learn about keyboard shortcuts, press Ctrl+slash
A World of Opportunity
What are the Benefits of GameU's Unique Approach to Virtual Learning?
Engaging Virtual Classes
Individualized Learning
Inclusive Programs
Flexible Scheduling
Self-Paced Virtual Curriculum
Like-Minded Peers
The Best Start for Your Child's Future
Head Start on the Future
GameU's programs aim to give children a head start on their future by introducing them to STEAM skills and computer basics.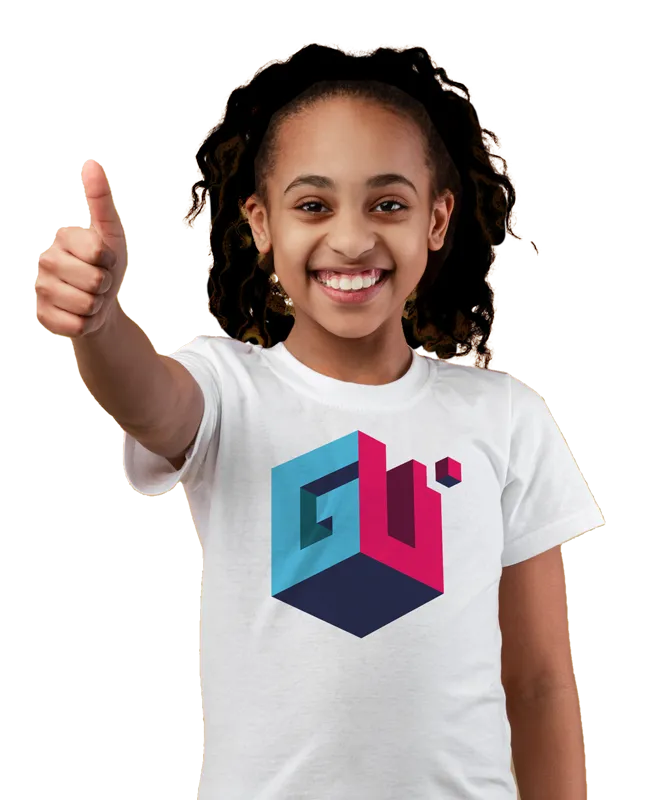 Not sure where to start?
We can help!
Contact us today to learn all about our programs, classes, and activities and how to get started with a Free Trial Class!
Let's Chat!